My Mission
My mission is to help couples create intimacy and love in their everyday experiences. To help women feel sexy, fulfilled, and happy with themselves and their relationships.
Professional Experience
I have a Master's degree in Counseling and opened my private practice in 2000. Relationship counseling and coaching quickly became my specialty. Seeing individuals and couples transform their lives and regain the sparks of love and intimacy was a delight for me to witness and be a part of. I learned as Louise Hay says, loving the self is the solution to all problems. "Love is the miracle cure. Loving ourselves works miracles in our lives."
I have helped couples and individuals learn how to love themselves and love each other. I have helped them to see the positive and negative consequences of potential choices. I have helped them to identify their non-negotiables – those things that they must have, or not have, to feel happy and fulfilled in their relationships. I have taught them how to communicate and get their needs met in healthy and safe ways. I have helped them to grieve their losses, believe in themselves, dream big, and love and live fully. Helping individuals heal their relationships and heal their lives has been the most fulfilling part of my career. I feel very blessed and honored to be a part of many healing transformations. I look forward to helping many more individuals and couples achieve the love and intimacy they desire.
Books
With the changes in the economy I wanted to be able to reach and heal more lives in a cost effective way. I put some of my most commonly used skills and techniques in book form to provide therapeutic resources for those who may not be able to afford counseling or who wanted to have a tangible resource they could turn to often.
Almost every client has needed skills on how to express their emotions and get their needs met in a healthy, safe, non-blaming, non-attacking way. I wrote my first book, SMART Talk: A Communication Workbook for Successful Marriage And Relationship Talk to provide those skills to the general public. I included ways to heal your past, present, and future relationships.
My second book was originally going to be on emotional healing, but with the anniversary of the death of my grandfather, and several other deaths occurring at the time of writing, I narrowed the focus to healing grief and loss. Heal Your Grief was written to help individuals release pain and feel joy. I included twelve therapeutic healing techniques for coping with death, loss, and other painful emotions and past experiences. I also included special instructions on how to help children cope with grief and loss.
My third book Holiday Peace And Joy: Your Guide To A Happy Holiday began as a holiday stress-management support group. It was an eight-week course addressing the common stressors that occur during family gatherings, social events, and the holiday season. The course topics were put into book format to help individuals survive and thrive all year-round.
Work With Me
I currently provide relationship coaching and consulting services by phone and Skype. I look forward to helping you to heal your relationships, transform your life, and create the love and intimacy you desire.
Click on the Connect With Carolyn button below and let's start a conversation on how I can best serve you.
Much love,
Carolyn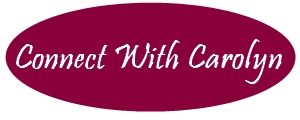 Carolyn Flynn is a Relationship Expert and author of Heal Your Grief, SMART Talk, and Holiday Peace And Joy.