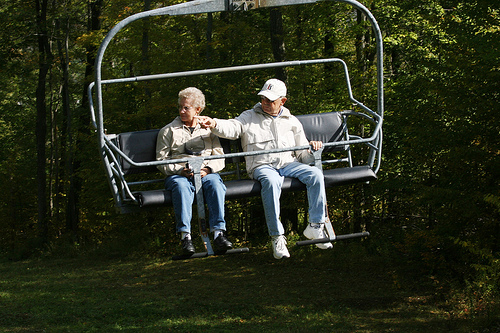 Romantic adventures are fun at any age.
Don't forget to play, explore, and have fun together.
Trying new things and enjoying nature are great ways to have fun
and build your relationship.
It's always a great time to go on an adventure together.
By Carolyn Flynn
Flickr photo by visit~fingerlakes/meg colombo
Carolyn Flynn is a Relationship Expert and author of Heal Your Grief, SMART Talk, and Holiday Peace And Joy.