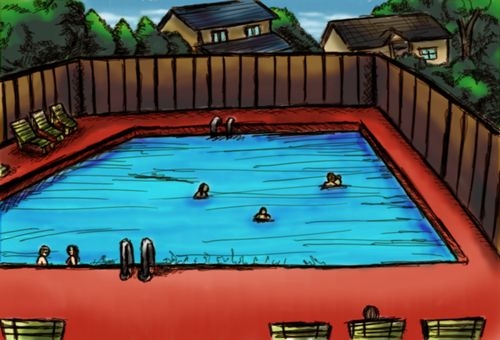 Each stage of my life is filled with special memories. As a child, some of my more memorable times include going swimming, playing dress-up and beauty parlor with my sisters, and taking a special Disneyland trip where I had my grandpa all to myself for an entire day.
Creating a special memory with your spouse and children can be as simple as listening, expressing a positive compliment, sharing in an activity, or helping with a task or project. Giving your time and attention builds family relationships and creates special childhood memories. Time and attention are the key ingredients to creating a life-long memory of love and happiness.
This week take the time to create a special memory with someone in your family.
– Carolyn Flynn
pool drawing by Artist: Peipei
Share your special memories in the comments below.
Carolyn Flynn is a Relationship Expert and author of Heal Your Grief, SMART Talk, and Holiday Peace And Joy.
One Response to "Create or Share a Memory"