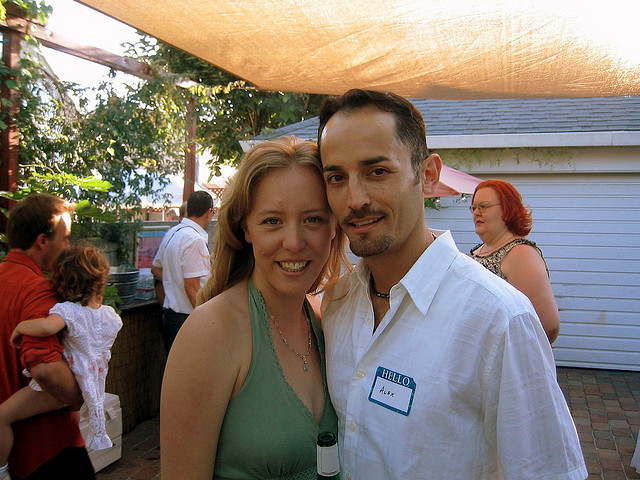 It's easy to say hello to people we frequently pass or see in our neighborhood during our daily routines. But how many times have you said hello or carried on a conversation with a neighbor, a store clerk, or person in line with you without ever getting around to exchanging names?
I have one neighbor that always waves and says hello to me. It's been almost a year since I first met him while he was washing his car. He's a good man to know. There is just one little problem – I don't know his name. It's been said that the sweetest sound to a person's ears is the sound of their name.
Why haven't I asked him?
This weekend take an extra step and introduce yourself. Sharing your name is easy and makes your exchange more personal and friendly. You'll go away with a big smile and a new friend in your neighborhood.
Flickr photo by AmandaLeighPanda
Carolyn Flynn is a Relationship Expert and author of Heal Your Grief, SMART Talk, and Holiday Peace And Joy.