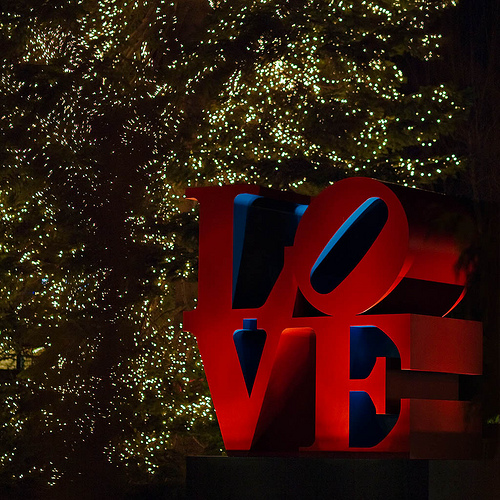 It is always the season for love.
Share your love this Christmas.
by Carolyn Flynn
Flickr photo "Love sculpture by Robert Indiana in front of a Christmas tree in a hotel garden in Zurich" by ForsterFoto
Carolyn Flynn is a Relationship Expert and author of Heal Your Grief, SMART Talk, and Holiday Peace And Joy.