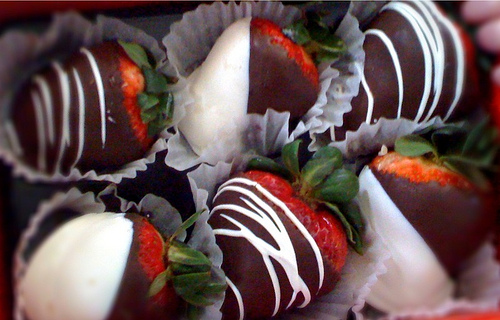 A box of Valentine's chocolates or chocolate covered strawberries are sure to bring Valentine romance to your relationship. Whether you are dating or married Valentine's chocolate is always a good Valentine's day gift.
Make your Valentine's chocolate together or beforehand by melting chocolate in a double broiler on your stove or with a fondue kit for dipping. Have fun covering strawberries, sliced fruit, cookies, marshmallows and whatever else you'd like in the warm melted chocolate.
Your romantic relationship will heat up with creative Valentine's gifts and romantic ideas.
By Carolyn Flynn
Flickr Photo by PieDogMedia
Carolyn Flynn is a Relationship Expert and author of Heal Your Grief, SMART Talk, and Holiday Peace And Joy.