I can help you create a life full of love and happiness.
Relationships are at the heart of everything in life. Relationships with yourself, your significant other, and anyone and everyone you come in contact with. When you heal your relationships – you heal your life.
Let me teach you how to love yourself, attract the relationships that are best for you, and develop full and happy partnerships. Let me guide you in releasing unhealthy relationships, let go of past negative thoughts and patterns, and heal your emotional pain.
"I am like a lighthouse. I help you see the harmful rocks and safe waters so that you can steer your life in the best direction." – Carolyn Flynn
I have over a decade of professional experience helping individuals create amazing relationships and a lifetime of experience helping people to improve their lives.
Click on the Connect With Carolyn button below and let's start a conversation on how I can best serve you.
I look forward to working with you and helping you to achieve the love, life, and relationships you desire.
Much love,
Carolyn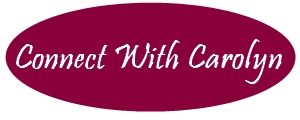 Carolyn Flynn is a Relationship Expert and author of Heal Your Grief, SMART Talk, and Holiday Peace And Joy.